Three wow-factor catering styles adaptable to any wedding location
One perfect day! It's your wedding and you get to make the choices – all of them. More than ever, personality and individuality drive the decisions that bring together brilliant weddings. Geelong, Bellarine and the Surf Coast offer a myriad of venues and locations.
Here's the great news: choosing the location for your wedding, doesn't lock you in to a particular catering style. As an experienced, premium caterer, Truffleduck can make these wow-factor catering styles work at almost any wedding location.
Merry-making food stations
Bring all the fun of the fair to your wedding day. Indoor or outdoor, casual or formal, every venue has space for food buffets and bars. Winery weddings, barn weddings and garden weddings are natural locations. But even high-end venues can work with food stations. It just takes a little more creativity. Fancy, fresh or exotic – food stations come in all styles. Oyster bars, sushi spreads, pizza platters, nacho bars, ice cream kiosks, donut vans and dessert tables. Endless possibilities. Choose your theme (or several themes) and let us scatter the stations throughout the space. We'll create a configuration that works naturally with guest traffic. We'll make sure every station is beautifully presented and staffed with professional, friendly servers. Or, you can opt for self-service, for the ultimate in casual wedding eateries. This trendy, relaxed and interactive style of wedding lets your guests try a little of everything. It's the ultimate people-pleaser.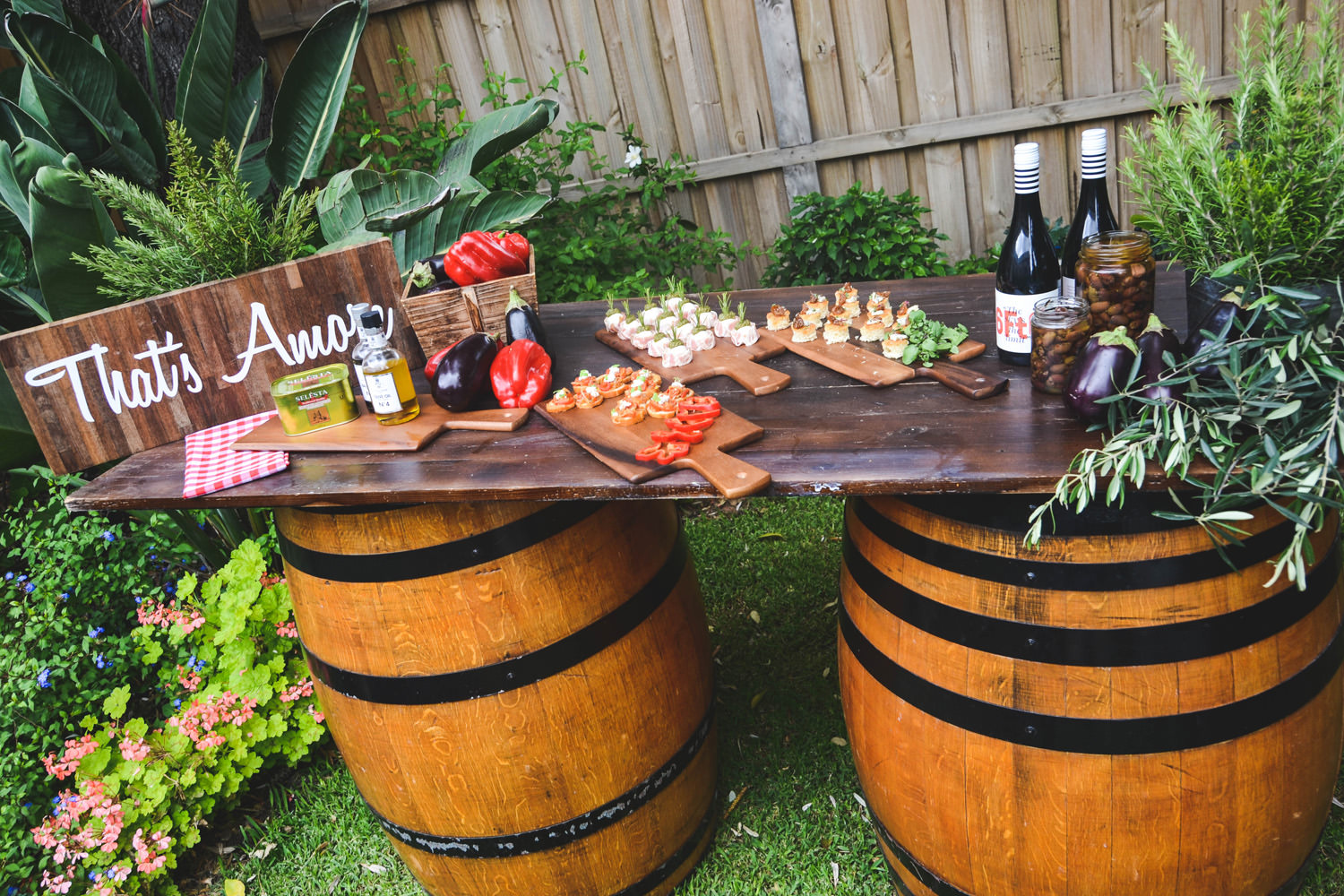 Swanky cocktail party
Nothing says "party" quite like cocktail style. And any venue is a prime location for a cocktail party wedding reception. Geelong boasts an array of location options from grand old homes to boutique wineries and purpose-designed function venues. In more natural locations on the coast or waterfront, cocktail style lets your guests spill out from inside to outside and back again to enjoy the fabulous views, dancing, nightlights or starry skies. Cocktail style works on decks, rooftops, balconies, beaches and boardwalks. It comes into its own in galleries, formal rooms, vineyards, marquees and private homes. Cocktail style is all class and makes mingling and conversation flow with ease. Select from our menu options of cold and hot fingerfood, delectable mini meals and a dessert buffet of irresistible sweet treats. Our dedicated team of servers will move seamlessly among your guests, offering superbly presented platters of tasty morsels and hand-held meals. Everyone gets to play favourites, try something new and fill-up on fabulous food. Oh, and don't forget the drinks! Cocktail style calls for an amazing beverage list. Let's work together and make it happen.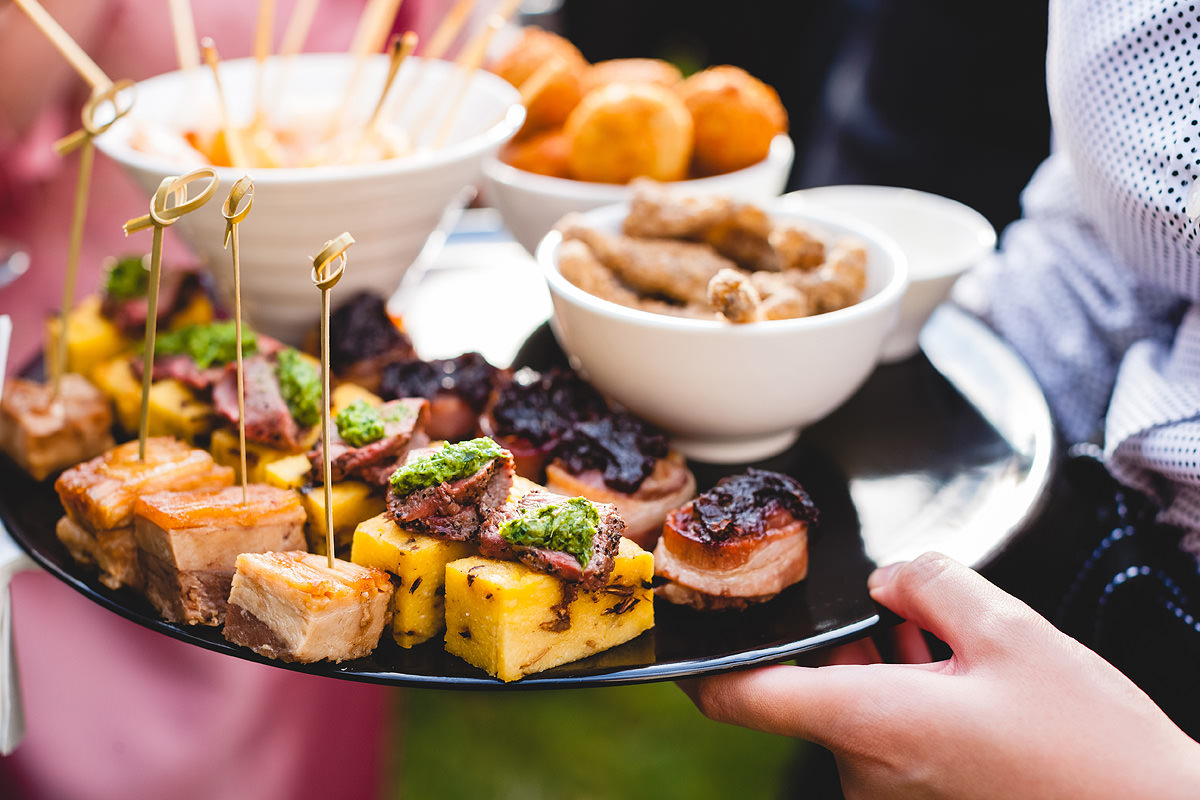 A point of difference
One of our most-loved concepts that brings together the best of both worlds. The perfect combination of relaxed, stand-up mingling and sit-down elegance. Our point of difference is designed to give your guests plenty of time to mingle before being seated. Instead of a traditional sit-down entrée, we serve delicious fingerfood and drinks. Then we invite guests to take a seat for main course and dessert. Your guests get to chat, interact and relax before being seated for the more formal phase of the reception. It's a style that adapts to most venues, whether you're celebrating in a built environment or a marquee in a natural location. All that's needed is a gathering space for the mingling part – a deck, ante-room, garden or even what will later become your dance floor. The format is flexible and as nimble as you imagine. Our promise is super-smooth delivery, sumptuous food and a wedding experience you and your guests will long remember.
Inspired? Ask us about how we can adapt any of these catering styles to your chosen wedding venue, Geelong or beyond.