Why Geelong means business for corporate functions
Geelong is Victoria's second city, just an hour away from the capital, yet it feels a world away. It's a glorious setting: positioned north-facing on a glittering bay with the natural and scenic riches of the Bellarine, Surf Coast and Great Ocean Road in its backyard.
It's no wonder Geelong is on-trend as a location for corporate functions. Geelong is fast emerging as a centre of knowledge and innovation.
Big thinkers, movers and shakers, entrepreneurs and investors are looking to the city by the bay for inspiration and opportunities. Conference and business events held in the region attract big numbers and have the advantage of local resources such as leading-edge keynote speakers, resource partners and superb Geelong function venues.
As a leading caterer and event specialist, Truffleduck has partnered with hundreds of businesses and organisations from Geelong and far-off places to create resoundingly successful corporate events in the region. There are dozens of venues and function rooms for hire across the region. We've worked with event planners and venue managers to create triumphant corporate events at many of them. But our favourites are these two. This is where we do our best work, where our teams excel at their craft and produce the most amazing menus and supporting resources for our corporate clients.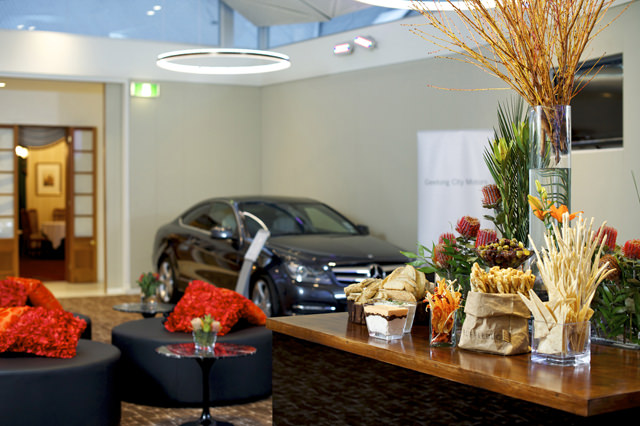 Balmoral – a versatile corporate function Geelong venue
Balmoral is a multifunction corporate event space just a 10-minute drive from the centre of Geelong and less than an hour from Melbourne, Lorne and The Great Ocean Road and parking is freely available. It's within easy reach of the region's accommodation options. Your delegates or guests can escape the hustle of the city and relax, learn, network, interact, brainstorm or bond in a relaxed yet state-of-the-art environment.
Balmoral combines intrinsic historical charm with a stunning architecturally designed function space fully appointed for conferencing. Other spaces are perfect for breakout rooms. Our idyllic garden and river surrounds offer quietude and room to focus, refresh and breathe amongst nature. Our sun-kissed deck is a favourite spot.
Balmoral's River View Room accommodates 220 seated for conferencing, or converts to two independent spaces. Fully fitted with all the technology you need, the room is full of natural light. We offer customisable half-day, full-day, evening, lunch and breakfast packages, featuring our legendary food options, carefully prepared and served by our professional team. From full-scale dinners and conference presentations to product launches, awards breakfasts and celebration lunches, we've worked with regular clients from across the corporate sector to create seamless, stress-free events that achieve budget and exceed expectations, every time.
Balmoral is the home of Truffleduck, making it the most versatile and adaptable space we work in. We know its capabilities intimately and we understand how to make our venue work with you to achieve your goals for your conference or corporate event.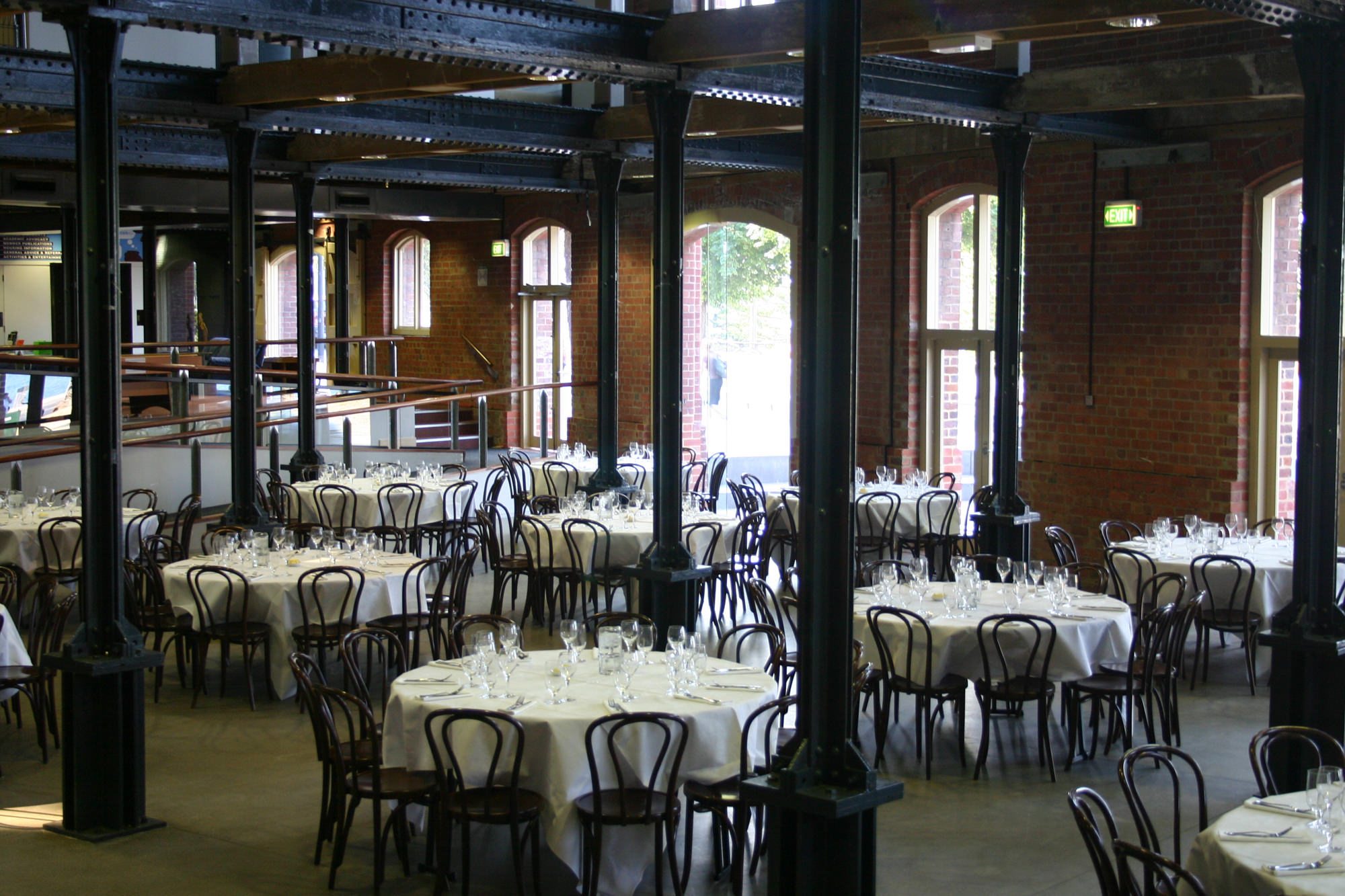 Waterfront Kitchen – a brilliant Geelong Bayside function hub
Deakin University is a seat of knowledge and education with strong ties to the Geelong community. Its Geelong waterfront campus is front and centre to the city's CBD, within a stone's throw of the bay, the arts and cultural precinct, and city accommodation. It's cosmopolitan and buzzing with life.
In the heart of the campus, Truffleduck has created a unique hospitality precinct perfect as a corporate function venue Geelong. The stunning architecture combines time-worn brick facades and huge rustic timber beams with modern glass and glossy finishes. Blissful bay views and alfresco zones add to the offering.
Our two main corporate function spaces are Waterfront Kitchen and Western Beach Room, both with spectacular backdrops and the versatility to scale up or down for your event. Larger events (up to 260 guests) work well in a number of available spaces across the campus and there are many smaller rooms also available for business events.
Leave the logistics and the catering to us. Our team will make sure on-site event management, schedules and timelines are met so you can sit back, relax and watch your event unfold at this glorious location.
Inspired? Ask us about how we can partner with you to create a brilliant experience at a corporate function venue Geelong or beyond.