Why Geelong means business for corporate functions
Geelong is Victoria's second city, just an hour away from the capital, yet it feels a world away.
It's a glorious setting: positioned north-facing on a glittering bay with the natural and scenic riches of the Bellarine, Surf Coast and Great Ocean Road in its backyard.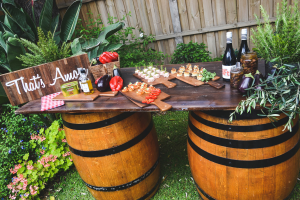 Three wow-factor catering styles adaptable to any wedding location
One perfect day! It's your wedding and you get to make the choices – all of them.
More than ever, personality and individuality drive the decisions that bring together brilliant weddings.Geelong, Bellarine and the Surf Coast offer a myriad of venues and locations.